We explore Japandi – the interiors trend fusing Scandinavian and Japanese design with simplicity at its core. Here are five ways to make it work in your home…
Thousands of miles apart, but stylistically symbiotic, Japan and Scandinavia's design hotspots of Sweden and Denmark make easy bedfellows. Natural materials and functionality rate highly and designers and consumers prize simplicity above fads or fashion. Here's how to make Japandi work in your home…
1 Buy Better
The first rule for anyone looking to make Japandi work in their home is to focus on investing in one or two nice pieces of furniture for each room. The kitchen makes the perfect place to start. Clear the worktops and store as much as possible in cupboards and drawers. If you have room for a dining table, this is where to invest. A wooden table to fit the space, sourced second hand for extra eco points, should hold the room. Matching chairs are not a must as long as they complement the table and are made from as natural a material as possible.
2 Pick Plants
Japandi style values form and function above all else but green goals come a close third. Most Japandi rooms have at least one plant. Not only are plants affordable but, arranged properly and popped in the right pots, they can breathe life into the starkest of spaces without ruining the simplistic aesthetic. Pale greys, blues and pinks work beautifully for pots and vases but keep the shades muted. Arrange plants carefully to frame the room. Hanging plants make a great raised focal point by a bedroom window. You can even add mood enhancing herbs like lavender. Downstairs, herbs are a great practical way to add colour to window sills while taller potted plants work well in living rooms especially in corners. If you have the space, pick three potted taller plants and arrange together or go wild (literally) and create a living wall.
3 Create Calm
Bringing a bit of Japandi into your home isn't just a style statement, it is good for the mind too. A Japandi space is easy to keep tidy while plants have been proven to clean the air in a room and enhance wellbeing. Both the Nordic term "hygge" and the Japanese phrase "wabi-sabi" meaning "beauty in imperfection" suggest a calm living space and never have we needed our homes to deliver both on a practical and personal front as much. To create a Japandi working space or home office start with the clutter. Japanese Queen of decluttering Marie Kondo has nothing on her desk but her laptop but if that sounds a bit extreme start with some clever storage solutions. Wooden crates or woven baskets offer excellent storage without resorting to plastic or ruining the Japandi look.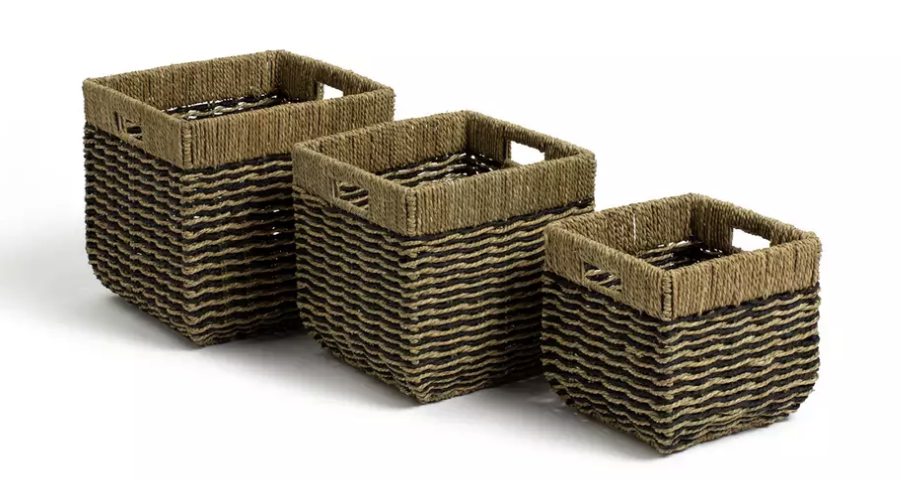 4 Function over Fast Fashion
In Japan, furniture is made to last and treasured. Each piece is thought out and designed perfectly before being carefully made. The lines and shapes are simple but the craftmanship is skilled and precise. But well-made pieces don't need to cost the earth. The Ikea principle is highly-functional pieces at lower prices, it is just a matter of picking the right ones. Avoid white pieces and invest in lighter woods instead as these will work better with the Japandi colour palette of muted earth tones. Also consider heading to garden centres for inspiration as wicker and rattan pieces can work brilliantly alongside plants in indoor spaces. As long as the material is natural and the colours are muted you are good to go.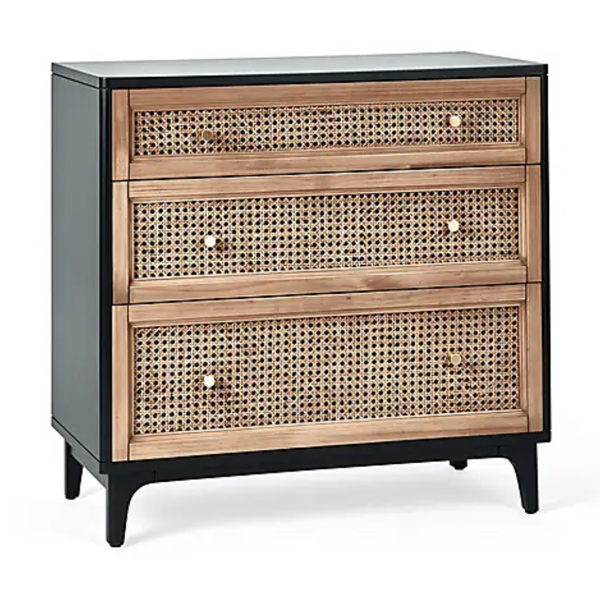 5 Pattern has a place
Japandi style is mostly plain but some of the best Japanese and Scandanavian rooms have fun pops of pattern. The Finnish design house Marimekko is the perfect example of the kind of prints that can work in a Japandi room or home. The brand uses prints from a range of designers but most focus on a single object or colour used to pop against a neutral background. For a more affordable take on the trend try Orla Kiely whose designs are readily available on the high street.