In response to the question of how our homes will look post-pandemic, a host of the worlds brightest and best interior designers agreed in British Vogue recently that trends-wise, 'comfort' now very much trumps 'concept' – and this will be the case for the foreseeable future.
What does this mean? Forget edgy art work, hard lines or statement splurges. According to the experts, above all else we want to feel comfortable. Think soothing underfloor heating, kind lighting for Zoom calls courtesy of stylish but affordable table or statement lamps and a renewed focus on the practical pieces that turn a house into a home. Luckily for us, all of these looks are easy to achieve no matter what space you have.
Top tips to try
Maximise the light and space in your rooms with the clever use of mirrors or feature walls. One wall painted a deep dark colour will create depth in a small room while a cleverly placed mirror will add the appearance of extra square footage.
Stay sustainable by snapping up second hand pieces and using the new skills so many of us honed over lockdown to upcycle them. Or if you want to splash out, but still be mindful of your buying habit's effect on the planet, do a bit of research and buy from a sustainable brand.
Keep it casual. Low-key and casual are the buzz words for 2021 interiors so soften sofas with quirky accessories and curate shelves to create attractive collections of keepsakes that are personal to you rather than investing in new pieces.
North East interiors inspiration
For lighting…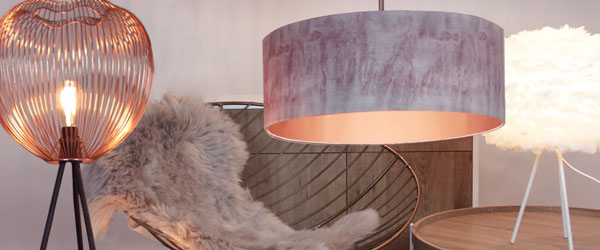 If you are looking for something to literally light up your life, and potentially improve your Zoom face, Newcastle-based Cotterell & Co is a good place for inspiration. The company started small in Glasgow in 1952 but now has a showroom on the North Tyne Industrial Estate. Sticking with the cosy and comfortable theme of 2021 swerve the shiny chandeliers and check out the Nordiska range of lamps and soft furnishings to update your home office space.
For accessories…
Bellwoods Home and Lifestyle Store is the brainchild of Whitley Bay-based Nathalie Bouleau Chabot. Nathalie moved backed to Newcastle after a stint working in Canada and struggled to find what she was looking for so she launched her online space during the pandemic. She now buys in accessories, ceramics, wall art and textile pieces from independent craftspeople in small batches so she can update her offering regularly to keep things fresh.
www.bellwoodslifestylestore.co.uk
For furniture…
For something a bit different, head to North Shields or check out The Yard Makers online. They custom create or up-cycle reclaimed industrial materials and furniture to breathe new life into existing objects and your home. This is the perfect place to pick up a statement piece to hold a room together, upscale a family treasure in need of some TLC or commission some bespoke storage units created from characterful aged scaffold board.
Main image – Fulton Corner Ladder Shelf, Dunelm, £99; Cow Footstool, Proudlock House & Home, Alnwick, £69.99; Handmade Mug in Speckled Spelt, Bellwood Home and Lifestyle Store, £28; Finchley Floor Lamp Luminaire Copper by Cotterel & Co, £180.